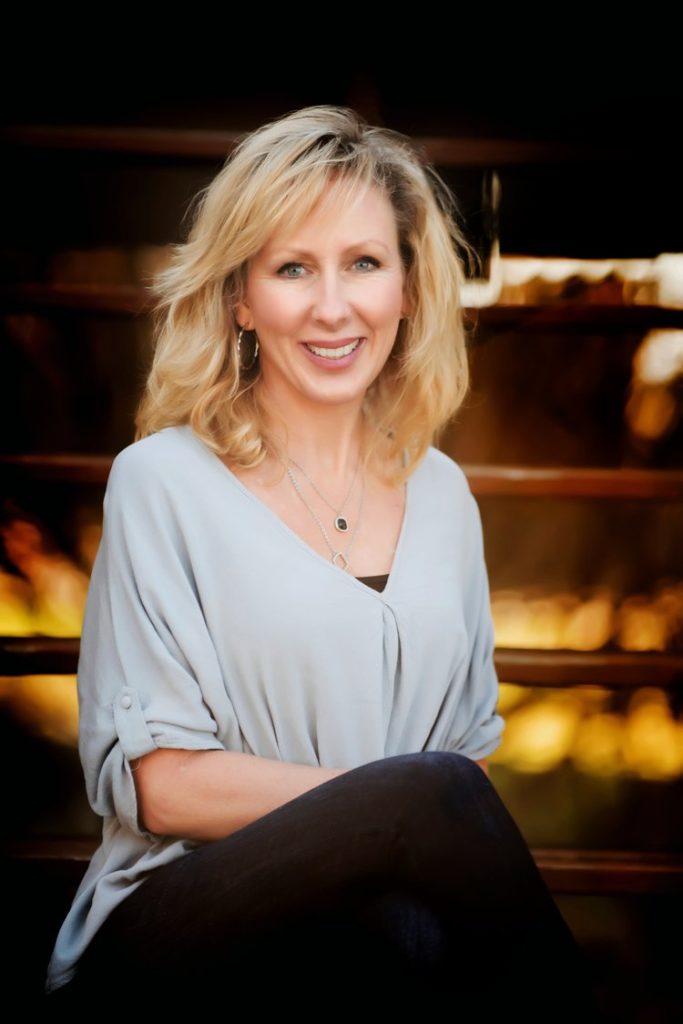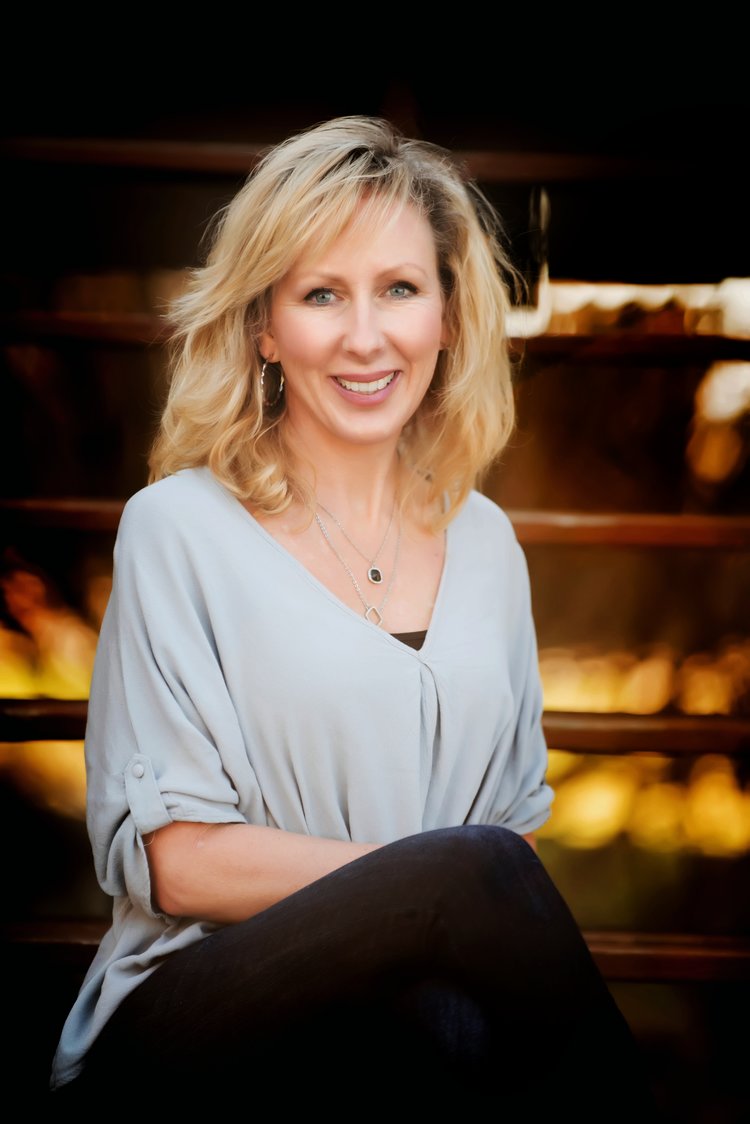 I am passionate about helping others get their lives back by inspiring them to take a preventative approach to health through diet, lifestyle changes, functional testing and lightning their body burden. My goal has always been to empower people through education; to give others the tools and resources that I, myself, have been given in order to understand the root cause and work towards the prevention of chronic disease. Often, people come to us desperate, we are usually their last hope. Fortunately, they leave our program vibrant and well, feeling a renewed confidence and the strength to continue on their journey to health, armed with the resources they need to maintain their new way of life. It is amazing to see those who walked in our door, feeling like I did many years ago, leave our care after a few months with their lives back, well on their way to being symptom free and able to LIVE their best life! I continue on this life journey to health and healing and I hope you will join me!"
My personal health journey has been a long one. One that I am thankful for because without it I would not have come to the place in my life I am today – Empowering people to regain control of their lives through health and wellness, Inspiring them to go out and do the same, making a positive impact on 1000's of lives.

Kendra Duquette
I was not labelled as a sick child, although now looking back I can see that I was never in good health. I had asthma, extremely dry flaky skin- so dry it would crack and become very painful, and I always had very weak nails that would peel and break off. Then, when I was 15, I was in a snowmobile accident and I went from being "the gifted child" to someone who was failing every class. This happened almost overnight and I had no idea what was happening to me. My brain just didn't seem to work for me anymore. I went from being on the honor roll and excelling in the gifted programs to barely graduating from high school. I somehow got into college because I was "well rounded" but dropped out after a year because I had become terrified to leave my dorm room, even just to go to class. I left college and by the time I was 21 my body felt so weak I could not do more than 3 minutes on the elliptical machine or treadmill before feeling exhausted.
The defining moment in my life, when I hit rock bottom with my own personal health, happened in 2001 after the birth of my second child, my daughter Tayia. I felt like I was walking through wet cement up to my neck all of the time, it was exhausting to move. I had unexplained pain all over my body, I had to cut my long hair very short because my arms were too weak to hold up my hairdryer long enough to dry my hair. I had terrible brain fog, I could not project my thoughts in a way I wanted through words, written or spoken and it seemed like I couldn't remember anything. I was a 31 year old stay at home mom with a baby and a 1 ½ year old energetic toddler, and I felt like I was dying… I felt alone. No one heard me, to the world I was a healthy young woman; the ideal weight, sunny personality, madly in love with my little family so everyone assumed that I was physically healthy and if there was anything, it was all in my head. No one could tell me what was wrong with me …so I chose to take control of my own health.
started researching. I learned that so many of the products that we use in our daily lives are toxic and can negatively affect health, from fragrances, personal care products, to cleaning supplies, yikes! Then I took it to another level, into the kitchen. I realized that everything from the contaminants in our water, to GMO's in our food, to non stick pans could be hurting me and my children, it was overwhelming! Over the next few years I changed our lifestyle one step at a time. I replaced as much as I could with non-toxic alternatives and DIY-ed what wasn't available to buy. I changed our diet and sourced wholesome, organic foods. My symptoms began to improve; little by little I was feeling better, my mind was clearing, and I was becoming passionate about finding a way to inspire and empower as many people as I could who were in the same situation I had been in. I wanted to to help others get their health back and stop the next generation from getting to that point in the first place. I decided to find a way to help as many people as I possibly could, I had to spread the knowledge I had spent so long acquiring. I needed to let others know they were not alone and inspire them to take action. What could I do that would empower people to take back control of their own health and wellness?
At this time, I discovered that my new sister-in-law, Jenni, was also passionate about the subject of environmental toxins and how they were negatively affecting health. Over the next decade we pooled our knowledge and worked together, founding several community organizations and businesses focused on Preventative Health, all with the same end goal in mind:
To empower as many people as possible to take control of their own health, to help others make big changes and LIVE their best lives, feeling vibrant, pain-free, and full of energy for their entire life. To be an integral part of a movement away from the standard, disease-based healthcare systems and towards a wellness-focused, Preventative Approach to health.
The businesses did well and, more importantly, we were making a big impact on hundreds of lives. The people we came in contact with were becoming aware of the toxins in their environment and making big changes in their lifestyles. But still, l was not feeling as well as I knew I should be. I still had "symptoms" and could not figure out why. I felt like I was doing everything right, I knew there was something we were missing.
The turning point for me was when I met Dr. Drew Duquette at a holistic fair where we both had booths for our businesses at the time. He talked to us about the importance of focusing on the root cause of chronic illness through comprehensive metabolic testing and then making diet along with the lifestyle changes based on your unique biology and lab results. We discussed how many people, like me, were making a lot of great choices but they were missing pieces of their own, personal, puzzle. This made sense to me, so much so that I became a patient. Through testing, Dr. Duquette was able to discover the root of my lingering dysfunction! He was able to pinpoint what my body needed and set me on a custom diet from my specific test results. Once I took away the interference, my body was able to heal itself and get to a state of true wellness, I was feeling amazing! It took me 13 years of researching and putting the pieces of the puzzle together and finally I had gotten to the point where I truly felt vibrant and healthy, happy and ALIVE! My weakness was gone, my pain was gone, and my mind was sharp, I could THRIVE for the rest of my life- IF I maintained what I had learned over the last decade.
I made a commitment to dedicate the rest of my adult life to helping others restore their health. I became a health coach and applied for a job with the only Functional Medicine Practitioner in town…which happened to be the Duquette Functional Medicine Clinic with Dr. Duquette! I got the job and spent two years working as a Functional Medicine Assistant. During that time I worked closely with our patients, guiding them through their programs from start to finish, supporting them through each step of their recovery. I partnered with Dr. Duquette to come up with a system of care based on our combined years of expertise and the research gained though working one on one with so many patients. We worked hard to develop the Duquette Functional Medicine Protocol, a system that we can spread to others that will allow people to regain their health and set them on their journey to wellness, to inspire them to maintain their lifestyle changes and sustain their new way of life!
Since then, I have founded Take Your Health Back Now! in order to make the biggest impact possible! Along with his work in the clinic, Dr. Drew Duquette is also a part of the TYHBN! team. Jenni has joined the team as the COO and client coordinator and we are working together again! Our newest additions are Kenya, Head Personal Health Practitioner and my son, Austin, TYHBN Assistant and DFMC Intern. We've developed some truly exciting programs based off the DFM Protocol System. We have worked with thousands of clients, teaching them what it takes to attain vibrant health and wellness. I am living my dream of running my own successful business and empowering people to take control of their health and together we are positively impacting so many lives each and every day!
My Vision… is to help millions of people become empowered to take control of their own health, to make big positive changes and LIVE their best lives- feeling vibrant, full of energy and pain-free. To lower the current statistics on Cancer, Diabetes, Autism, Obesity, Fibromyalgia, Multiple Chemical Sensitivity, ADD, ADHD, as well as countless other ailments. To turn around the scientists' prediction that the current generation will die younger than their parents, to help stop our babies from being born already polluted with toxins. Sound like a crazy unattainable goal? I don't think so! Remember- everything that has ever been came from someone's imagination, a dream, or an idea…As you gain knowledge from the Take Your Health Back Now! Programs and you start to see and feel results, pay it forward. Share what you have learned with others.
YOU have the power to change your life. YOU have the power to help others make positive changes in theirs and TOGETHER we have the power to change the world!