Take Your Health Back Now!
Wellness Retreat
May 19-22, 2023 – Makanda Inn
5 Rooms, Limited to 10 Guests
Join Us
Unwind, Relax, and Deepen Your Overall Wellbeing
You work hard to create a happy, healthy life, but it's easy to forget to care for ourselves and prioritize our wellness, especially when you give 110% to family and work.
 Often, people look to a weekend getaway or vacation in order to relax and recharge and then find themselves still on 24/7 "management duty" undermining the fundamental purpose of this time off.
 Instead of a vacation, we invite you to consider a purposeful getaway aimed at removing you from the everyday situations that are pulling you in the wrong direction and allowing you to refresh and heal. A retreat where you can unwind and finally learn the tools you need to jump start your wellness journey!
Join Preventative Health Experts Jenni Wise and Kendra Duquette on their first Take Your Health Back Now! Wellness Retreat
We've created a perfect opportunity, away from the stressors that may be causing imbalance in your life, for you to recharge your mind and body while refreshing your wellness journey!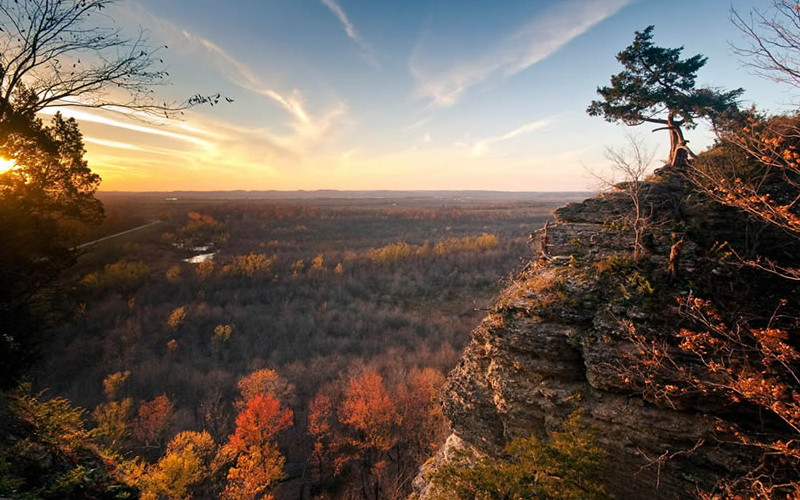 Get Away and Connect with Nature
Unwind, slow down the fast pace, and get back in touch with nature. Spend the weekend with us in the heart of the Shawnee National Forest, surrounded by the beauty of Southern Illinois. Weather permitting, we will host the majority of our programming outside on the grounds.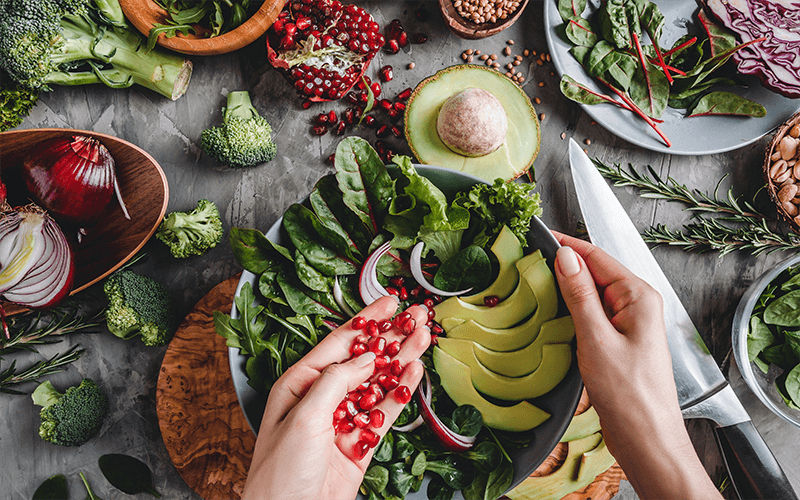 Healthy Meals Prepped for You
Delicious, healthy meals will be provided as part of the retreat programming. Food prep, cooking demos, and time to answer any questions and provide tips on things that might be holding you back in this area will be included.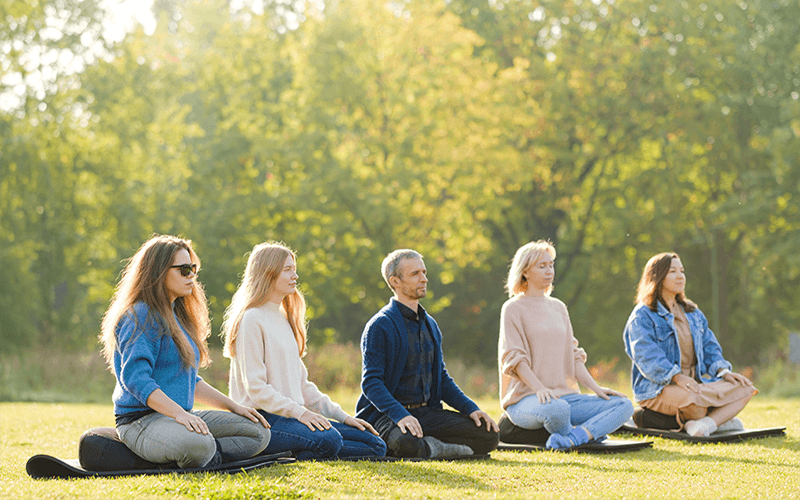 Immersive Wellness Activities
We will make sure your time throughout the weekend is balanced between unwinding and destressing as well as growing your understanding of the Preventative Health Lifestyle. With activities touching on mindset, nutrition, environment, and movement all led by experts.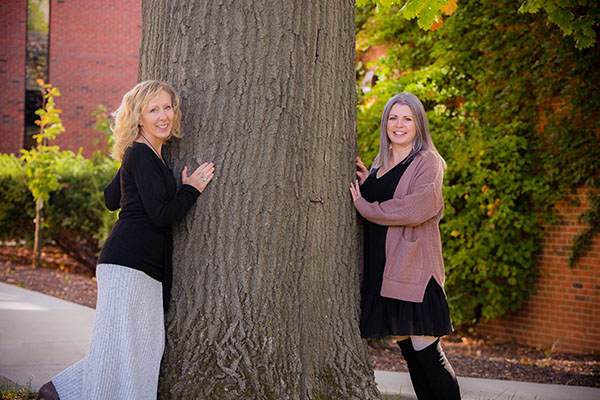 Relax, Replenish, & Reconnect
Retreat Hosts & Preventative Health Experts Jenni Wise and Kendra Duquette will help you take a pause and reprioritize what you need to bring more ease into your life.
The Makanda Inn
We chose the Makanda Inn as the setting for this retreat for many reasons. It is an eco-friendly retreat that sits on 18 acres of lush woodland, in the heart of the Shawnee National Forest, with the Drury Creek winding through it. The design and building techniques used expressly fit the natural environment by using eco-friendly construction methods and sustainable materials bearing a low carbon footprint. Local and natural building materials such as straw bales for the walls, earthen plaster, recycled plastic roofing materials and reclaimed wood are integrated throughout the Inn. Additionally, our retreat guests will have full use of the entire Inn building, including the 5 suites.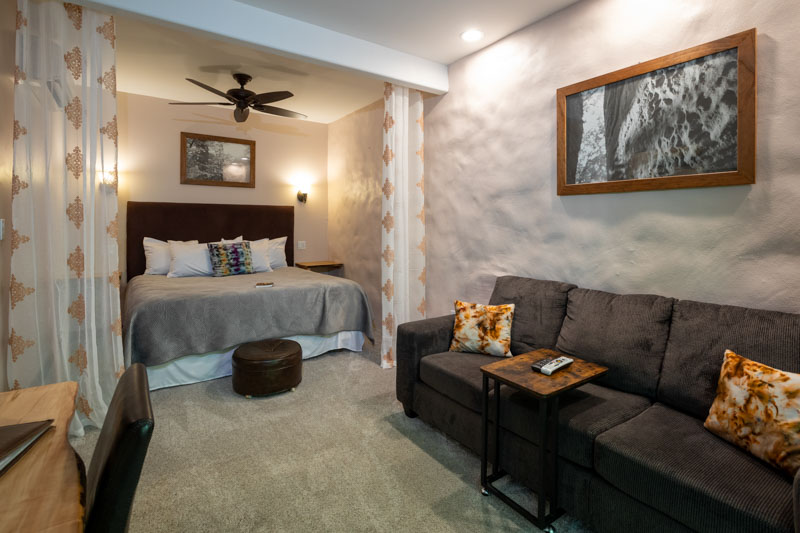 Luxurious, Eco-Friendly Suites
All 5 luxury suites within the main Inn building are available for the retreat. They include a king bed and a lovely sitting area.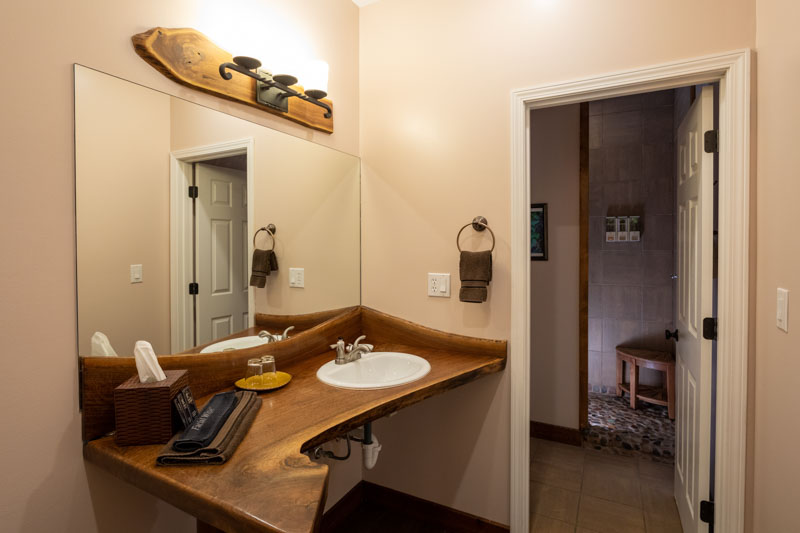 Ensuite bathroom
All ensuite bathrooms include a sink laid into a stunning black walnut wood slab sustainably harvested locally and Riverstone or beautifully tiled shower.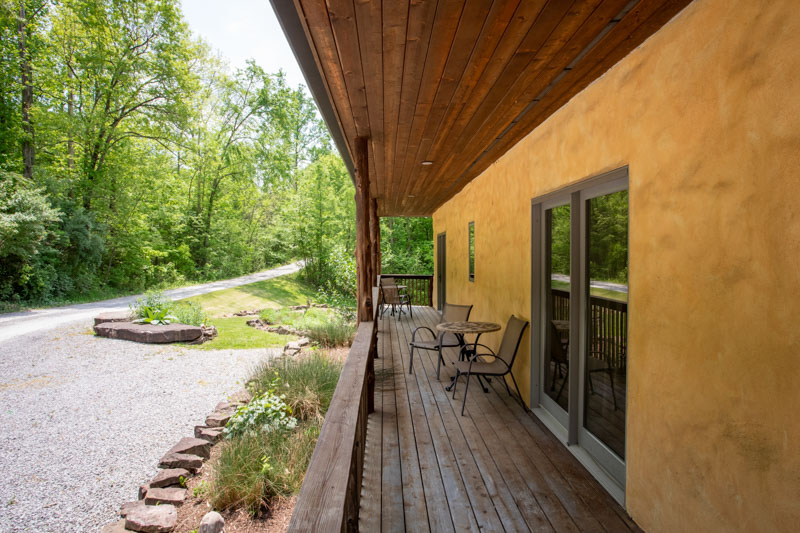 Outdoor Access
Each suite has access to a sitting area on the wrap around balcony or ground floor patio overlooking the wooded grounds.
Inclusive, preventative health lifestyle experience
Retreat Features
Beautiful Wooded Location
Friday Evening –
4 pm – 6 pm:

Guest Arrival & Check-In with Makanda Inn

Program Orientation /

Meet and Greet 

Guided Healing Yoga/Meditation Session
 Saturday –
Light Breakfast and Coffee Available

Mindful Movement – Nature Walk

Mindset Session – Letting Go and Prioritizing Self

Lunch

Food Prep Demo

Deep Dive into TYHBN Phase I, II & III Nutrition Recommendations 

Gentle Movement Guided Session

Self-care time, e.g.- resting, meditating, reading

Body Burden Session

Dinner / Food Prep & Meal Planning Q & A with Kendra & Jenni

Optional Movie
Sunday-
Light Breakfast and Coffee available

Guided Morning Yoga

DIY Sun Screen / Bug Repellant

Lunch / Deep Dive into Rest & Digest 

Self-care time, e.g.-  walk the grounds, rest, meditate, read

Deep Dive into Environmental Toxins, Q & A with Kendra & Jenni

Connecting with Nature Session

Dinner / Food Prep Demo
Monday Morning-
Farewells

11 am:

Guest Check-Out from Makanda Inn
Small Group Wellness Retreat
Limited Space Available
In order to provide the best experience possible, we have chosen to host this retreat in a small, eco-friendly Inn surrounded by the Shawnee Forest. The small group setting will improve connection and relaxation and provide the most time with retreat hosts and Preventative Health Experts, Jenni Wise & Kendra Duquette.
Pricing Options
Add a Private, 1hr, In-Room Massage for $90!
Single $3,333
$1,111 deposit due at registration with remaining payments May 4th and 18th.
Double $5,566
Add a Plus One and Save $1,100! $2,000 (total) due at Registration
What is Included?
King Suite Accommodations, including taxes and fees, for each guest from Friday at 4pm through Monday at 11am. Double occupancy will be booked in a single King Suite.
Meals Saturday and Sunday, including a light breakfast, lunch, and dinner. Water, coffee, and tea will be available throughout the weekend.
All retreat programming, from check-in Friday evening through check-out Monday morning. (See sample schedule, an itinerary will be provided and is subject to change.)
Who Can Attend?
Anyone over the age of 18 may book a room for this retreat. As the main guest, you may choose to register a plus one. This additional guest must also be over 18 and must share the same suite. 
Children and pets are not permitted. 
What Should I Bring?
The goal of this retreat is to unwind, relax, and deepen your overall well-being through wellness activities focused on Take Your Health Back Now's 4 Legs of health – Mindset, Nutrition, Environment, and Movement.
Please bring along a notebook or journal and something to write with, along with anything you would like to use during reflection/self-care times (e.g. books, essential oils, music, etc.)
Please be sure to bring clothing that you are comfortable doing light exercise/mindful movement in as well as appropriate shoes.
As we will be hosting as many of the retreat activities as possible outside on the inn's grounds, please be sure to have clothing comfortable for the weather.
Please bring all personal items and toiletries that you will need for the weekend.
What's not included
Your transport to and from the Inn
Any additional purchases for yourself, including but not limited to souvenir shopping, services offered as optional (such as private massage), tips for private services, and any shopping/dining/activities you choose to perform outside of the retreat programming.
Personal, medical, or trip cancellation insurance
Payment & Registration Details
A deposit of $1,111 for single occupancy or $2,228 for double occupancy is due at registration. The remaining balance, including any add-ons you have chosen, is due on April 19th, 2023.
Rooms will not be assigned at booking, rather at the time of check in.
Any add-on services or activities will be scheduled during the day on Saturday and Sunday. The exact times for your appointments will be conveyed at check-in.
Taking part in any optional services may result in missing some portion of retreat programming, while we will attempt to schedule during self-care or other down time, this cannot be guaranteed and any programming that is missed will not be made up.
Cancellation Policies
Cancellation will result in the loss of your deposit.
Any cancellations made between April 19th, 2023 and May 3rd, 2023 will result in a loss of 75% of the retreat price.
Any cancellations made after May 3rd will result in a total loss of funds.
Trip cancellation insurance is always recommended whenever making travel plans.